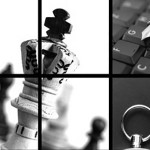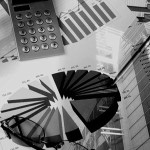 Hello Everyone!  It's been a few months since our last post.  We've been busy with new business opportunities in new markets that have taken much time from our posting.  We wanted to touch base with our readers on a topic that comes up regularly.  It has to do with something very basic, is relatable by most of us, and is very common among most business professionals we meet; regardless of geographic location or level of experience within their firm or business.  That topic is effective, strategic business planning.  So we want to share with you our views on how to do effective Business Planning For 2017 – by applying some basic "Best Practices".
While we recommend our existing clients to begin their planning for the next year well in advance, beginning in August – September (to allow enough time to plan, design and implement various campaigns come the beginning of the year).  That said… DON'T WAIT until August to begin your initial planning!  If you're not a client of ours yet, the best time to begin planning is NOW.  Whatever day you come to the realization that you need to plan more strategically and effectively, begin the process.  You'll NEVER make-up for lost time.  Listed below are a few best practices related to strategic and effective planning:
BREAK THE BONDAGE OF PROCRASTINATION – This is the most critical initial step to strategic business planning.  Putting this off for another day only negatively affects you, your progress and results.  Set a date, calendar it, and do it.  Sounds simple, and it is, however it's not always easy to do for a variety of reasons.  The bottom-line, is the further you put this off, the greater the negative impact.  The sooner you break the bondage of procrastination, the sooner you begin the path to accomplishing your business goals and reaping the success and results.
CONSULT WITH AN ADVISOR – I know this may sound self-serving, but it isn't.  While we do this for a living (helping clients to strategically focus and tactically grow their practices and businesses), the point is, whether you consult with us or any other organization, don't go it alone…work with an independent advisor.  Seek someone with relevant experience and expertise in your industry, YET has the ability to critically and constructively guide you away from current ineffective practices, and guide you to more effective and practical practices.  This consultant/advisor should help you strategically align your personal and business goals and objectives with a tactical plan of action, and help you to effectively implement new practices and procedures that will enable you to successfully reach your business goals.
EXECUTE YOUR PLAN –  The most strategic plan, the best plan ever designed is utterly useless if the plan is not well executed.  This takes a little time, planning, implementation and patience.  One of the keys to effectively implementing your business and action plan is setting clear and tactical action steps.  Once these action steps are established, they must be embedded into your daily/ weekly/ monthly calendar or CRM solution and put into action.  Without the above stated steps, the execution of your plan is meaningless, and will most likely result in missed goals and opportunities, frustration and perhaps failure.  However, by implementing the fore-mentioned steps, the process will become purposeful, measurable, gratifying and successful.
MONITOR & MEASURE YOUR PLAN – Lastly, make sure to evaluate and measure your progress.  Many business professionals begin with a fast start…keeping track of their progress, then begin to slack on documenting their progress, then eventually slack on measuring their progress on a weekly and monthly basis.  This may result in prolonging what could be a simple fix or adjustment to the plan, and may result in wasted time, money, efforts and disappointment.  However, disciplined and systematic monitoring and measuring your progress will enable you to be informed on a timely basis, allowing you to make adjustments when/if needed, and will give you assurance that you're on the right path to meet your goals and objectives.
We hope this gives you some food for thought on effective business planning for 2017.  These are simple guides and best practices that can dramatically impact the effectiveness of your strategic planning for this next year.  Keep in mind, it doesn't matter when you begin your planning, just as long as you begin planning and don't procrastinate.  Have a good 4th quarter of this year, and do yourself a favor and begin strategically and effectively planning for a strong 2017.
GMS BUSINESS CONSULTING – provides lawyers and business professionals with Accounting Services, Business Development Services, Business Optimization Services and Digital Marketing Services to help business professionals successfully organize, grow and operate their businesses more effectively and efficiently.  We do NOT provide investment advice.  Contact us if you are interested in learning more about our services, and in particular, about our M.A.P. (our 3-phase business development solution) to help you strategically focus and tactically grow your business.  We would welcome the opportunity to speak with you.
info@gmsbusinessconsulting.com
707-218-3135
John 14:15