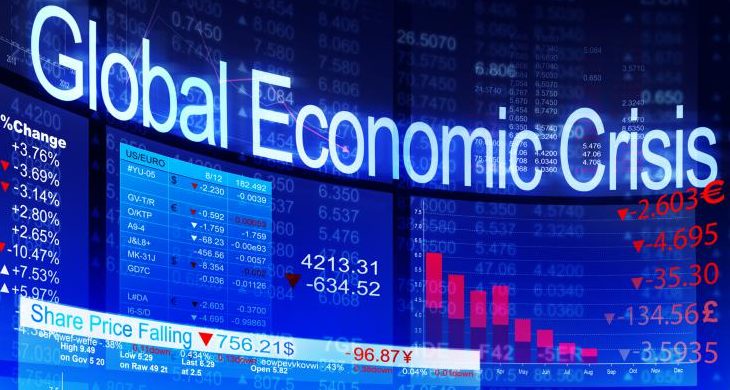 We wanted to provide you with a brief follow-up to our earlier post on the coming economic crisis back on November 3rd, 2016.  Those of you who "believe" you understand finance, investments, Wall Street, and how the economy really works…think again and humble yourselves, and listen to this insightful 2-Part interview on London Real with Jim Rickards.  This recent interview will bring you perspectives that cannot be obtained through mainstream media or an MBA program.  Rather, it is through decades of training, knowledge and experience shared by one of the brightest minds in the financial world.  Watch, listen and learn…get informed.  This is perhaps the most informative, insightful and important financial interview we have ever listened to.  See the links below:
Part 1:  https://www.youtube.com/watch?v=h8GGm0WOGms&spfreload=1  (this covers the first 48 minutes of a 1-hour-25 minute interview.  Just make sure to advance to 5 minutes into the interview to avoid all the annoying marketing intro.)
Part 2: https://londonreal.tv/james-rickards-the-road-to-ruin/  (this link is to view the interview in its entirety, which is approximately 1-hour-25 minutes.  You'll need to register (it's free) w/an email and password to access the entire interview on London Real …sorry!  Their rules, not ours…but it's well worth it.  Just make sure to advance to 5 minutes into the interview to avoid all the annoying marketing intro.)
Do yourselves a favor and prepare for the coming economic crisis, and take the information provided in the interview, and take action.  Contact your financial advisor and discuss your strategy/ options/ and plan (however, my guess is that your typical investment / financial advisor will have no idea what Jim Rickards is talking about, and will most likely feed you with mainstream Wall Street investment advice…which borders on worthlessness).  Although we don't provide investment advice, we're more than happy to discuss business strategies to help you/your business navigate through the upcoming economic crisis.  Remember…it's better to have a plan and have nothing happen, rather than not having a plan and something does happen…the results are vastly different.  Remember…do your research, get informed, and then you'll be in a better position to make better informed decisions to survive the coming economic crisis.
Contact Us if you would like to discuss business strategies for your business.
GMS BUSINESS CONSULTING – provides lawyers and business professionals with Accounting Services, Business Development Services, Business Optimization Services and Digital Marketing Services to help business professionals successfully organize, grow and operate their businesses more effectively and efficiently.  We do NOT provide investment advice.  Contact us if you are interested in learning more about our services, and in particular, about our M.A.P. (our 3-phase business development solution) to help you strategically focus and tactically grow your business.  We would welcome the opportunity to speak with you.
info@gmsbusinessconsulting.com
707-218-3135
John 14:15